Engineered Performance Valves
We manufacture our own valves plus distribute a comprehensive range of high-performance valves and accessories from the world's leading suppliers. If you can't find what you're looking for, we can provide a custom solution that works for you.
Tank Truck Equipment
Service Station Equipment
Nozzles & Dispensing Equipment
Terminal & Depot Equipment
Fluid Transfer Fittings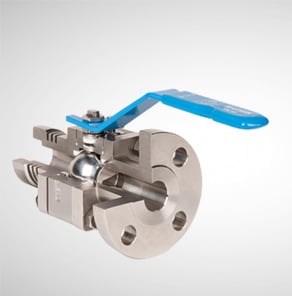 ---
Ball Valves

Two Piece Ball Valves
For economical and worry-free applications available as either manual or automated in brass, carbon steel and stainless steel.
Multi-Port Valves
For mixing and diverting applications with "L" port or "T" port balls, bottom or side entry, ANSI flanged or threaded end connections.
Three Piece Ball Valves
For flexibility and ease of maintenance, a wide variety of options and configurations covering a multitude of applications.
Automation and Accessories
Pneumatic/Electric actuators, limit switches, solenoids, positioners, gear operators as well as custom configurations.
Flanged Ball Valves
One-piece, two-piece and three-piece designs to ANSI B16.10, face to face dimensions for easy bolt-up installation products covering ANSI B16.5 150# to 2500# flanges.
Specialty Products
Valves for unique solutions or extreme conditions, high alloy materials, metal seats, special ends custom automation packages.
Can't find what you're looking for? Contact us.