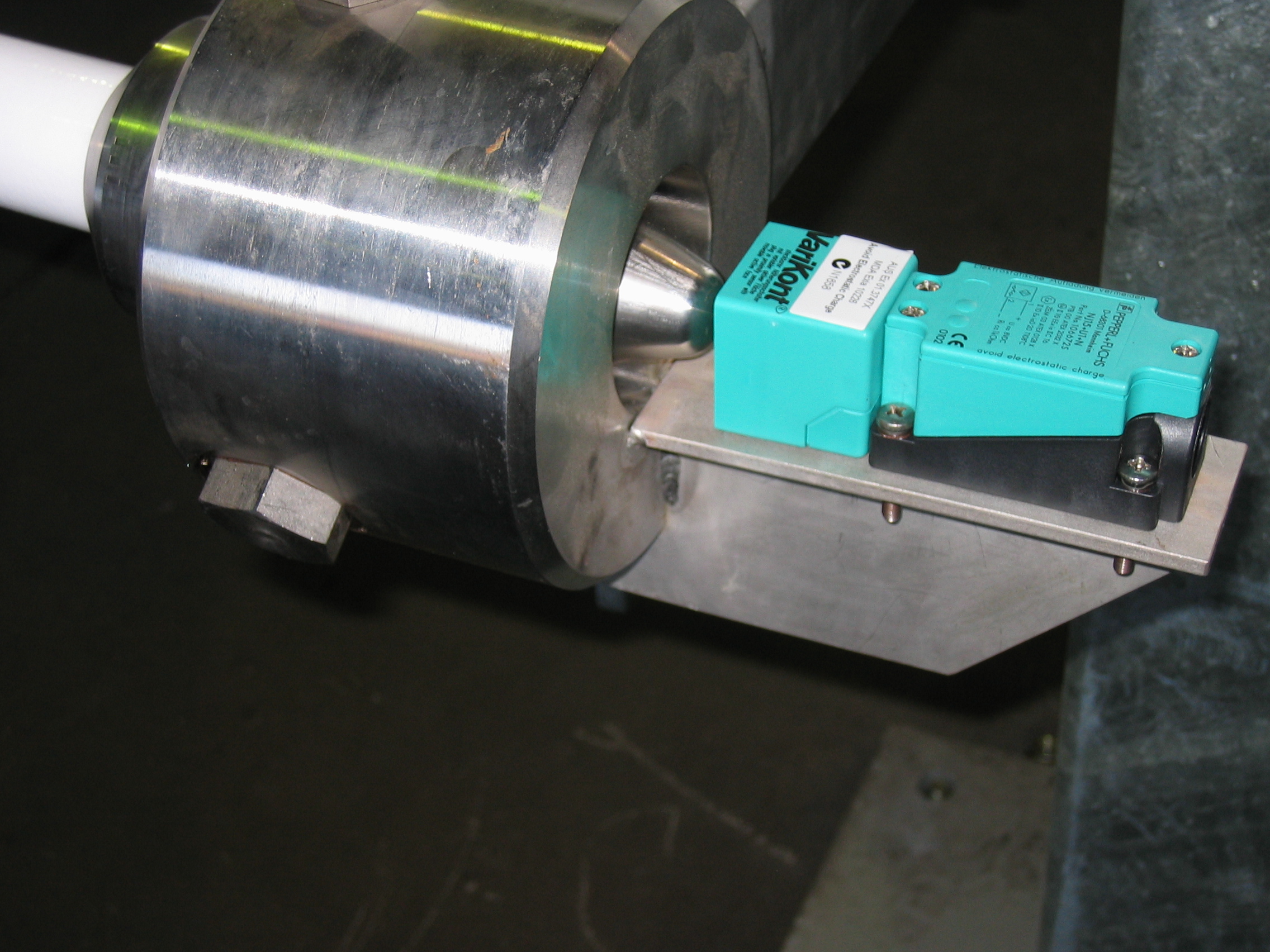 Safety features
✓

Emergency break-away
✓

Parked position sensors
✓

Dry disconnects
✓ V

ent down and purge options
All our loading arms are fabricated in Australia
All loading arm assemblies are rigorously tested to ensure high quality. CNC equipment is used to machine all critical dimensions within precise tolerances. As with every part of our product, welding is an important quality factor. Our manufacturing and testing procedures meet or exceed industry standards. Additional testing, including radiography as well as material certifications, can be provided to meet your specific requirements. Special exterior surface preparation and painting is also available.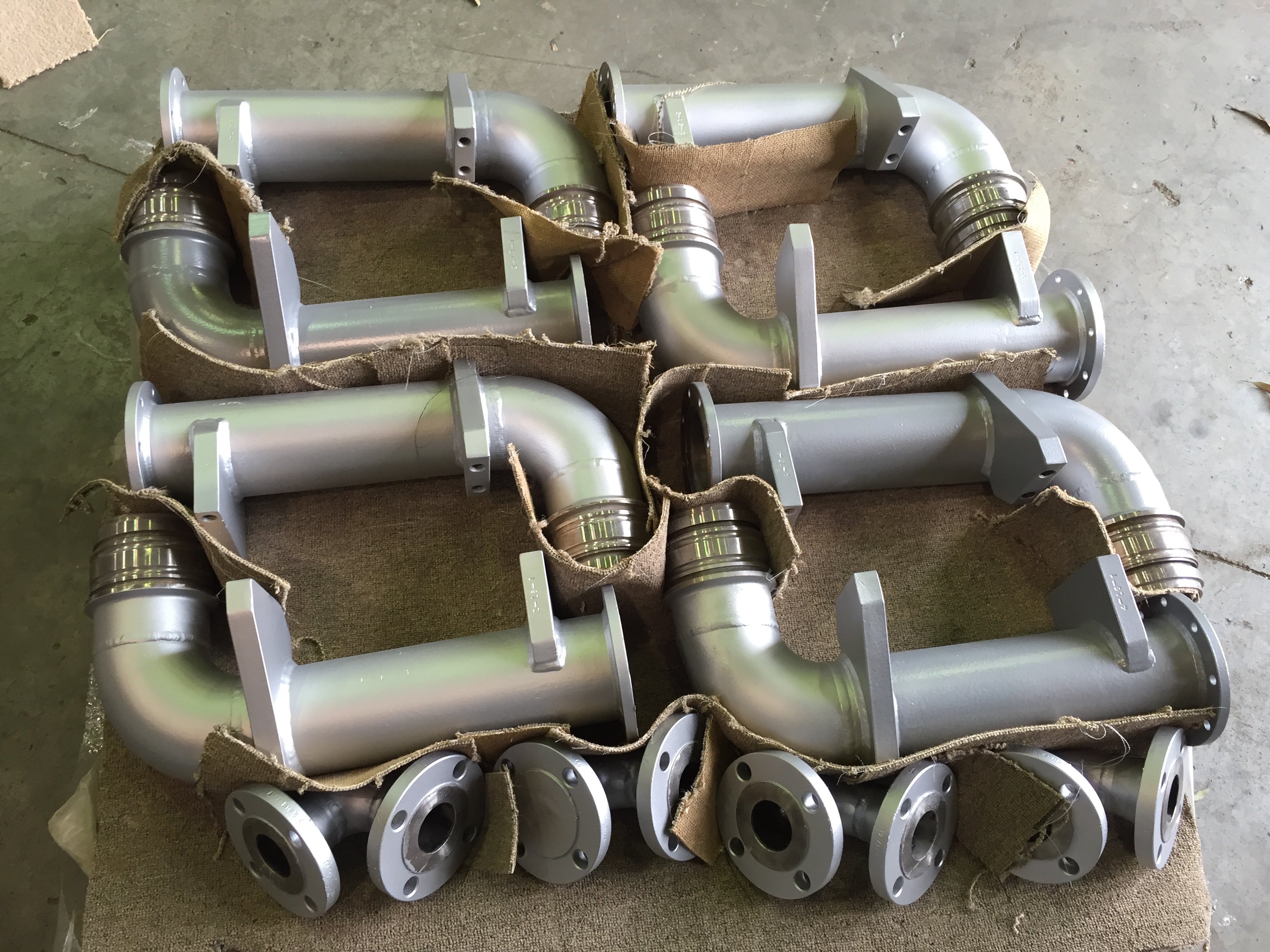 Balance mechanisms
It ensures that vertical movement can be easily achieved without imparting excessive loads to the operator. Treloar offers a comprehensive range of Balance Mechanisms that will suit almost any application.
Gas Spring Balance (GSB)
Supported by Twin Gas Pressurised Springs for added safety, this balance unit has a low spring rate that maintains an almost constant force throughout its range of motion. A simple screw adjustment changes the effective lever arm to suit the prevailing load conditions. Ideally suited for applications where only a limited vertical movement is required while the surrounding temperature remains relatively stable. Temperature variations influence the thrust force of the gas spring by approximately 0.4% per1°C.
Counter Weight Balance (CWB)
The simplest of all Balance Mechanisms, Counterweights offer a perfectly balanced system through the full range of motion of the Loading Arm. Unlike other mechanisms, Counterweights do not have a neutral balance point and will remain in any position without returning to a neutral position. The Counterweight Balance, however, requires a larger space behind the LoadingArm for both lateral swing and vertical movement.
Torsion Spring Balance (TSB)
One of the most common balance units used in Loading Systems, the Torsion Spring Balance is compact in design and robust in construction. The unit consists of a Torsion Spring made from high-tension alloy steel with excellent fatigue resistant properties that winds tight as the arm is lowered, thus providing a counter torque which balances the arm. Four different size Torsion Spring assemblies with progressively larger lifting capacities are available.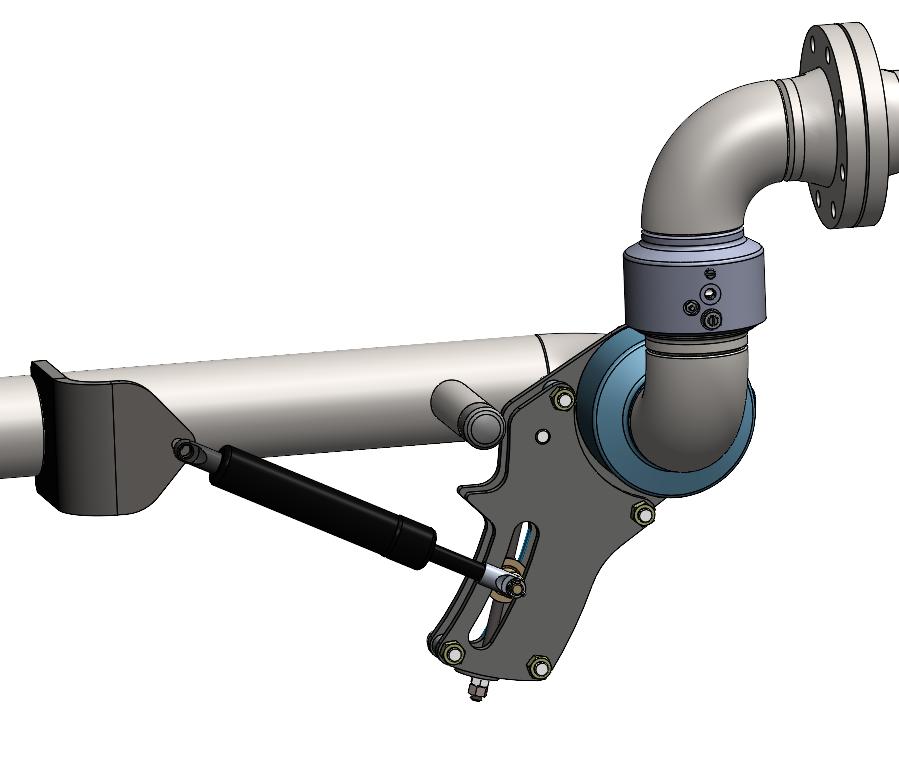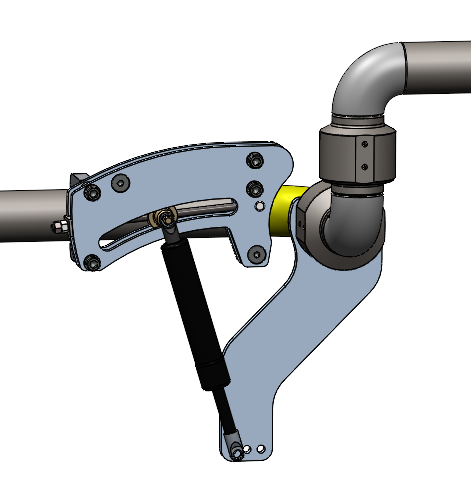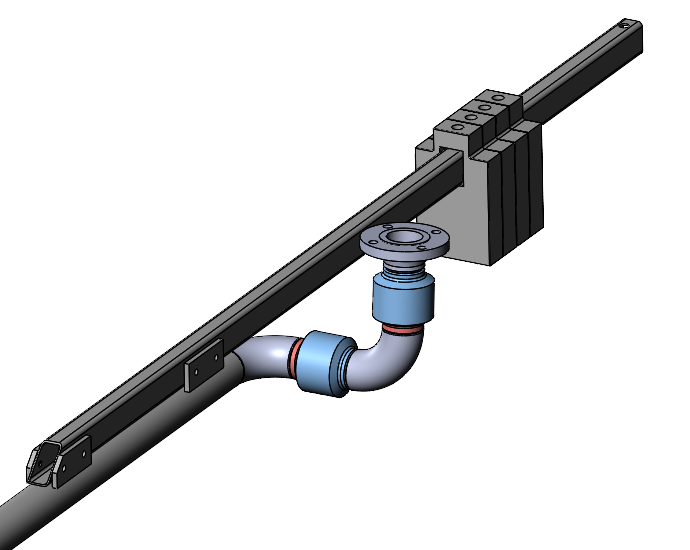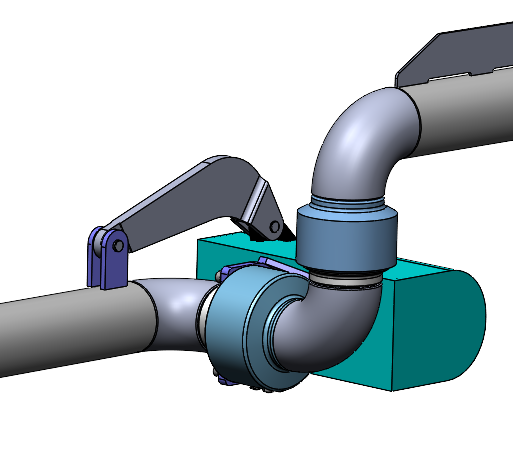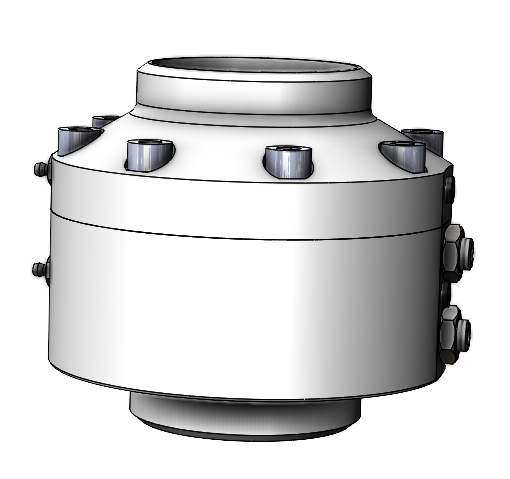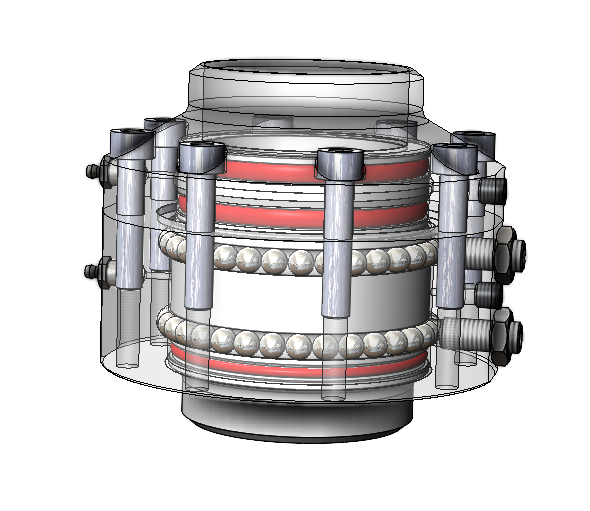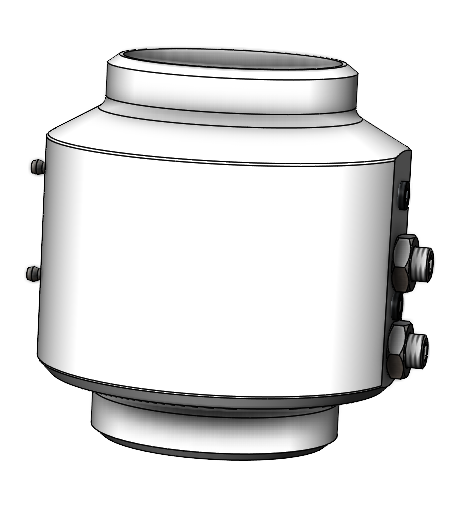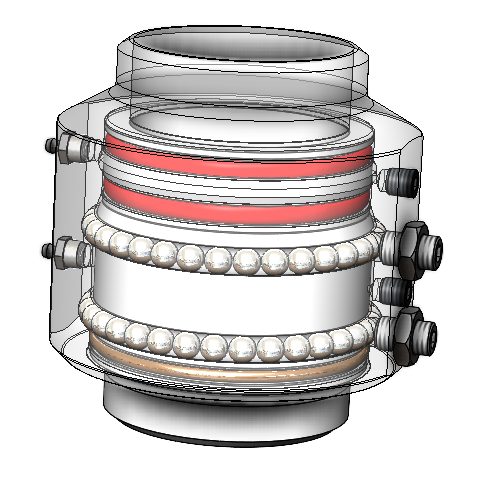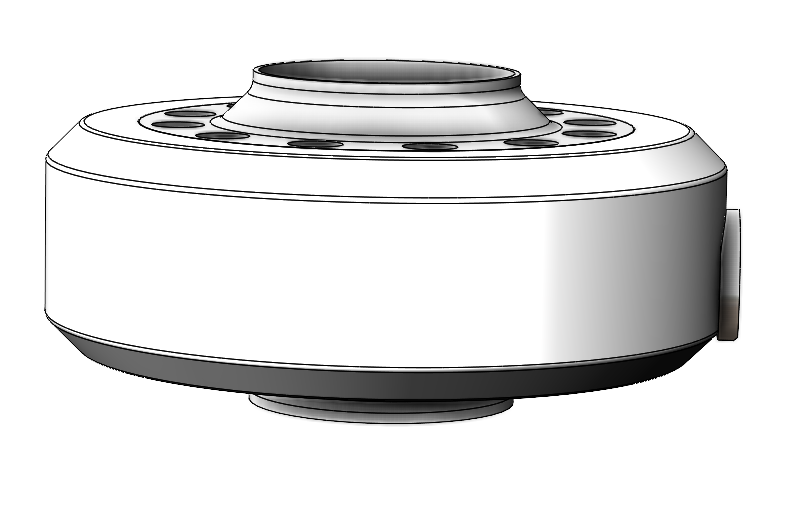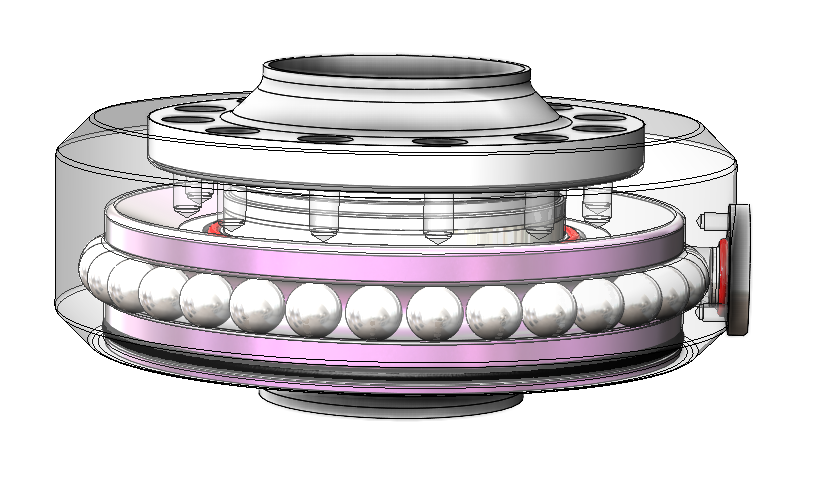 Swivel joints
3000 Series swivel joints are available in a variety of materials, sizes and styles to meet virtually any application.
Standard Sizes: 3/4 in. to 12 in.
Standard Materials: Aluminum, Bronze, Carbon Steel, Ductile Iron, Stainless Steel
Standard Seals: Buna-N, Fluorocarbon, PTFE, EPDM, Neoprene
End Connections: FNPT, 150/300 ANSI Flanges, Butt/Socket Weld
Treloar has three types of swivel joints available from manufactured & cast, to highly engineered:
3000 series fabricated; Body and Tail – new 3 seal design. Lowest cost options
5000 series fabricated (Split flange); Flange, Body and tail – access and replace seals without removing ball bearings. Simple and easily serviceable options
HSF series (Hygienic split flange); 2 x Flanges, Body and Tail – bearing system can be removed and replaced with no welding. Highly technical, can be used in food grade applications.
Additional options
Sensory Interlocks
Proximity sensors placed in strategic locations enable a Loading System to be fully interlocked with its surroundings. This feature can greatly enhance both safety and efficiency.
Pneumatic/ Hydraulic Articulation
In instances where access is limited or loads too great for a standard balance mechanism, pneumatic or hydraulic actuators can be used to manoeuvre and position a Loading Arm either remotely or via a control lever on the Arm itself.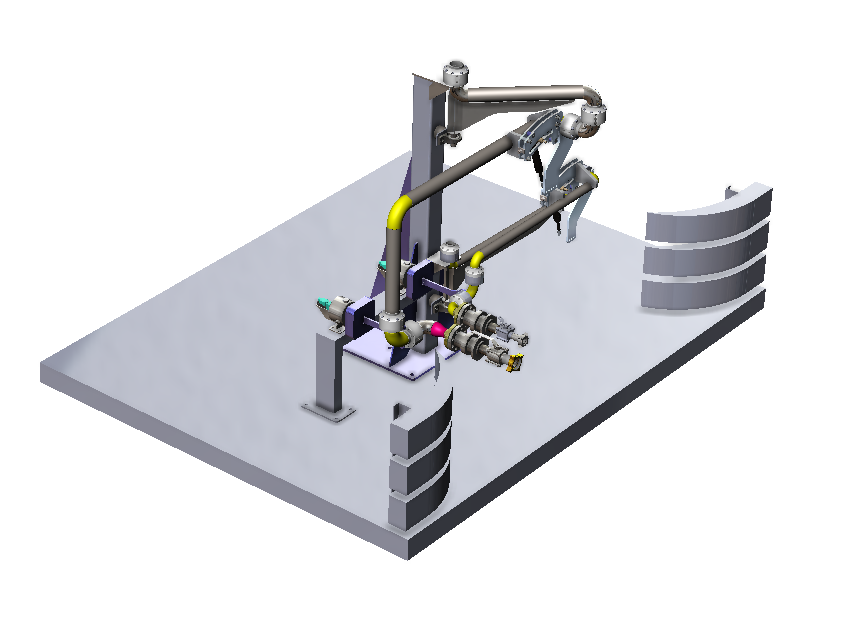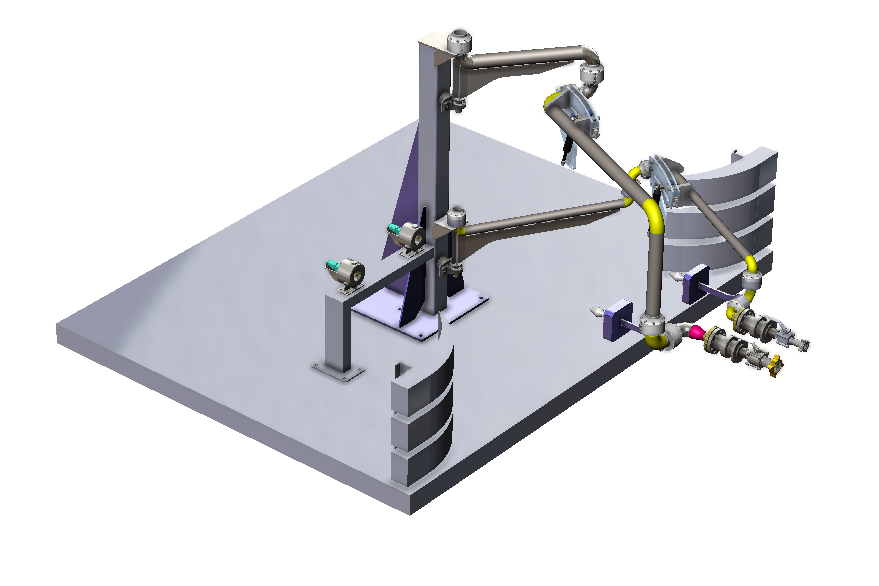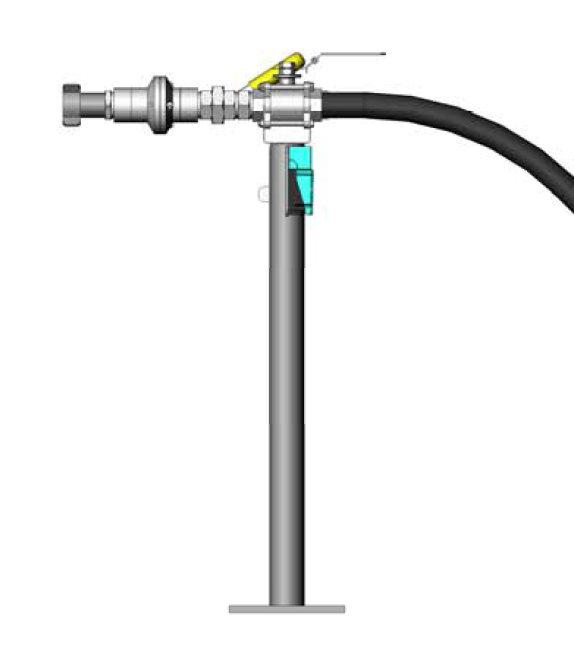 Fill out the form below regarding your loading system needs and a sales representaive will be in touch with you shortly.