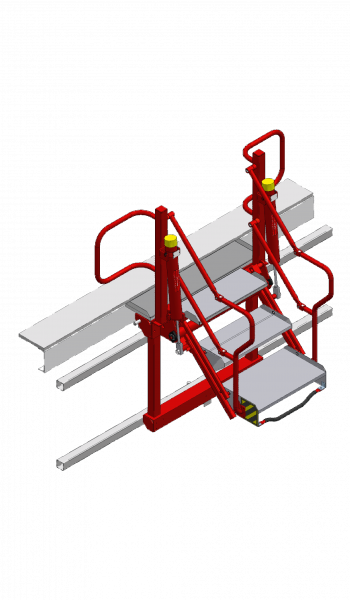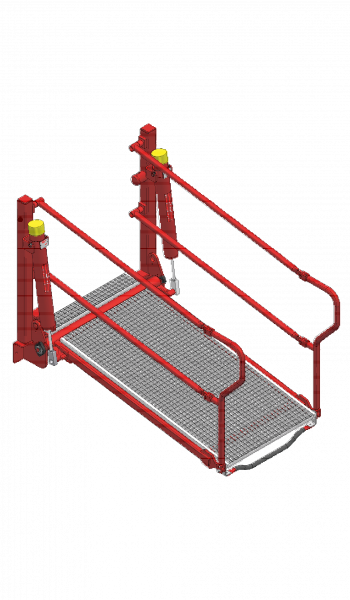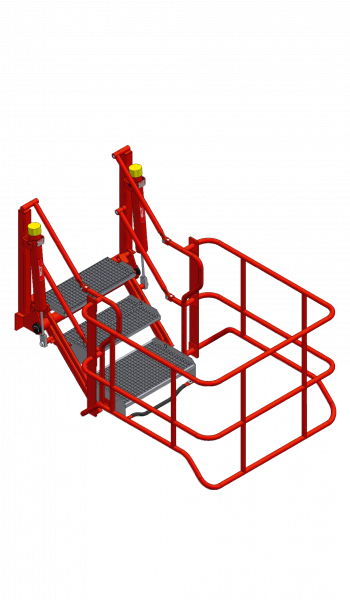 FOLDING STAIRS
Folding stairs provide a straightforward and safe access to the top of the tankers, rail cars or any other variable height platform the operator might wish to reach.
To create a safe working area, the folding stair can be fitted with a safety cage. Folding stairs with a larger step width not only increase the access to the working area, but they are also suitable for carrying and positioning of the loading arms or other equipment.
The folding stairs differentiate themselves through their robust construction and the built-in safety measures, such as anti-skid and anti-jam provisions.
We proudly supply WLT safe access systems, they are a European leader in the industry and produce standard designs that work for most of the tanker access we see here in Australia.
Available in many versions and materials:
Stepwidth: 800 to 3500 mm
No. of steps: 2 to 6
Material: carbon steel (galvanised or coated), stainless steel
Control: manual, pneumatic, hydraulic
Options: parking detection, chain locking device, safety cage


System types available include variable height platforms, adjustable safety cage and folding stairs.
Our strong working relationship with WLT allows us to provide custom solutions for you, there is virtually no limit as to what we can customise and achieve for our clients.
Fill out the form below and a member of our team will be in touch soon to discuss your requirements.